All Locations
We are striving to improve accessibility to all our sites as much as we are able, within the constraints of their landscapes and natural environment. We work closely with an access officer and organisations like Living Options and their HeritageAbility Projects to introduce new innovative schemes, and material, to ensure that all can enjoy our sites. Do check back from time to time as we work towards greater accessibility. Unfortunately due to the rural nature of some of our sites we are unable to offer access for all. We are working to provide full access statements which will be added as soon as possible.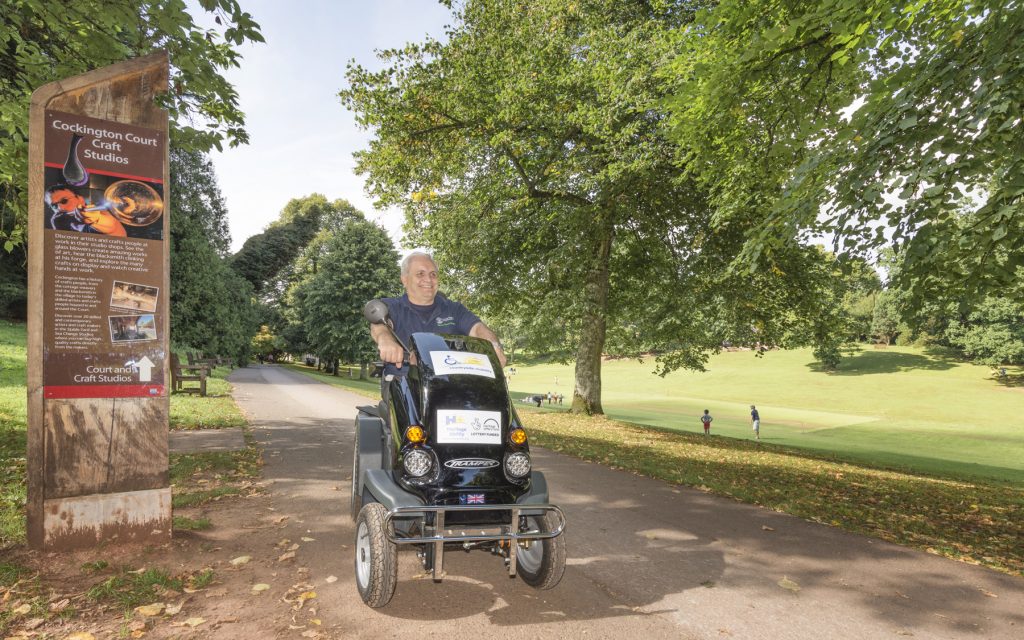 Cockington
Disability access is good with tarmac or laid paths.
Planning your visit
There is a "Visual Story" of Cockington Country Park which aims to provide information to help you plan your visit.
Read our Visual Story
There are three possible routes from the village to the Country Park:

From the village centre, past the visitor centre and Mill along fairly hard, compacted gravel paths. There is a slight slope. The path goes through a swing kissing gate (wide passing place on inside) and on to a large grassy area, (which can become very muddy in wetter months), before reaching the tarmac pathway.
From the village centre through the main driveway entrance to the park, from the driveway there are hard-surface paths leading to the Court & craft studios, the Lakes and other parts of the wider park. There is a short but steep slope from the village to the driveway entrance which follows the road (no pavement). The driveway is a shared space with a horse and carriage company operating in the park.
Mostly along the road (no pavement), going up a sometimes steep slope, past the Drum Inn and coming out to the rear of the Court. There are a number of 'entrances' in to the park along the route but these often cut across banks and lead out onto the top of the steep valley side above the grass area in front of the Court.
It is possible to drive to the rear of Cockington Court, from where the main part of the park is accessible by hard-surface paths (generally flat and level paths with a few short, moderate slopes). The craft units are located very close to the Court.
For more information on access in and around Cockington Court and the craft studios please visit the Court's website

Walks
There are four way-marked accessible walking routes. Only the orange Estate Walk is suitable for all-terrain mobility buggies (trampers). Download Walking Routes

Parking
There are two designated parking spaces for Blue Badge Holders in the village centre car park. Four blue badge parking behind Cockington Court, currently free of charge. The Higher Lodge and Cycle Hub, situated further from the village and Court, do not have designated blue badge parking bays. See parking map

Please take care to read the conditions of parking within your chosen car park.

Visual impairment and sign language
We have information about our history, stories and a map in Large Print and a British Sign Language Video Tour* of Cockington, available on a tablet. You may wish to contact our Visitor Centre before your visit to ensure the tablet is available.

The Large Print has been created by the Heritage Ability scheme, which is making heritage more accessible for disabled people and Deaf people. It has created in association with Wesc Foundation and reviewed by users for users. Living Options and their Heritage Ability Project provided the Sign Language Tour too.

---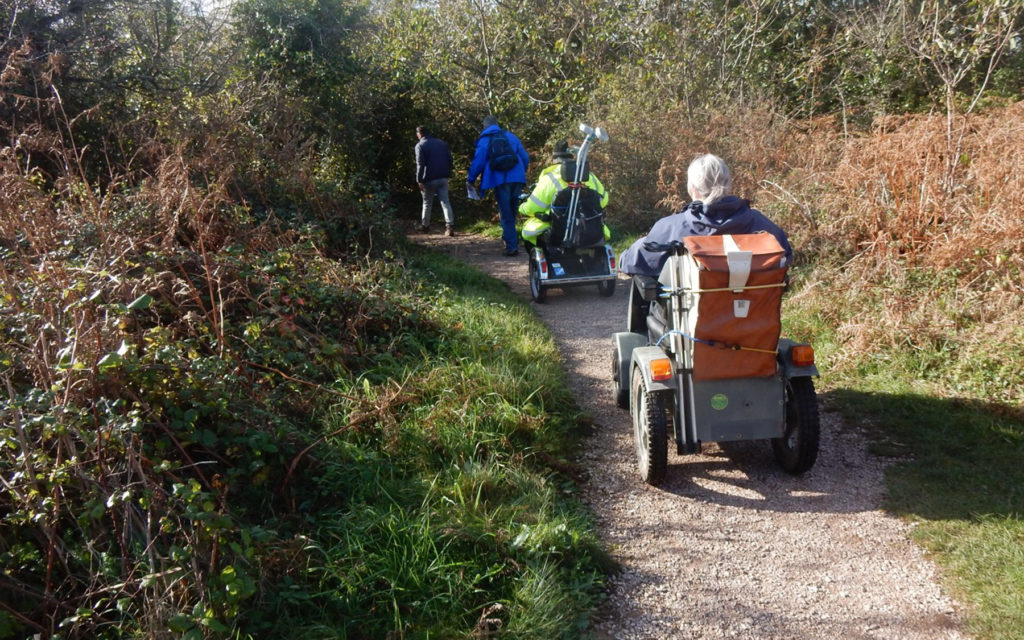 Berry Head
Disability access is good with tarmac or laid paths. There is no vehicle access to the Cafe or Visitor Centre. However, the 300m route from the main car park is mostly level with a slight rise from the car park and is suitable for non-motorised wheelchairs.
In collaboration with Heritage Ability and the English Riviera UNESCO Global Geopark organisations we have created a "Visual Story" for Berry Head to help you plan your visit.
Read our Visual Story
---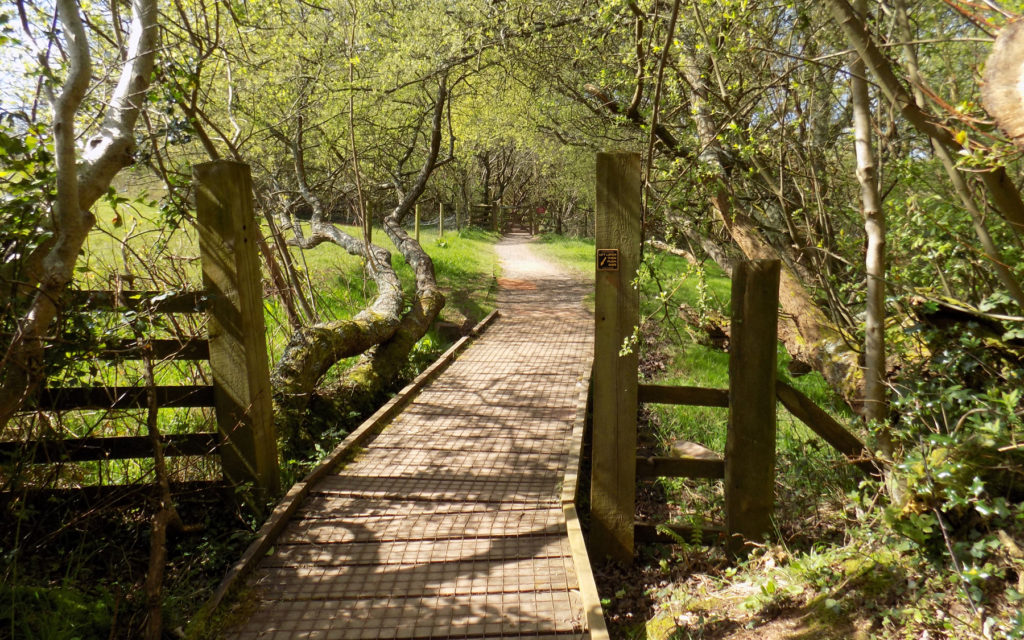 Occombe Farm
Accessibility is good with designated blue badge parking spaces, level access to the Café and reception building. There is a mix of gravel, laid paths and boardwalk throughout the site. Find out more

Cafe
The Café and accessible toilet are on the first floor. The building is built into a bank so the first floor level has ground level access as you enter from the main car park.

Cookery, Kitchen and Community Garden
The Kitchen classroom houses a 'Changing Places' disabled toilet and changing area, and the kitchen has an adjustable height sink, hob and tables. The Community Garden has raised beds suitable for wheelchair users and has a relatively flat disabled access area. Update: November 2022: Access to the Community Garden area is currently closed.
The Nature Trail
The Nature Trail is a mixture of boardwalk and loose stone which can be muddy in places. Due to the uneven surfaces, this walk is not recommended for wheelchairs or buggies.
Reception and TCCT Head Office
This building is accessible via level access from the main car park or via the lift from the farmyard car park, through the café. The path is laid with a short boardwalk into the building.

---
Paignton
Roundham Head: There are surfaced paths and pavements and the main route is accessible to wheelchair users. There is a steep surfaced path way down to Goodrington Sands.
Easy access walks on the South West Coast Path
Elberry Cove – access is not easy with uneven path, steps and a shingle beach.
---
Brixham
---
Torquay
Ansteys Cove – access is difficult with a steep slope and steps, there is a hand rail.
Daddyhole and Rockend: Some steep ascents and descent in places, including steps.
Hope's Nose – Walking to the location itself is via good paths and pavements which are mostly level, but closer access to Hope's Nose itself is steep and stony, with some scrambling involved.