We care for a beautiful and peaceful, natural burial ground at Cockington, memorial orchards filled with celebration trees, a stunning walled rose garden and memorial benches overlooking some of our favourite views and beauty spots; a lasting legacy to a loved one in a natural and wild setting.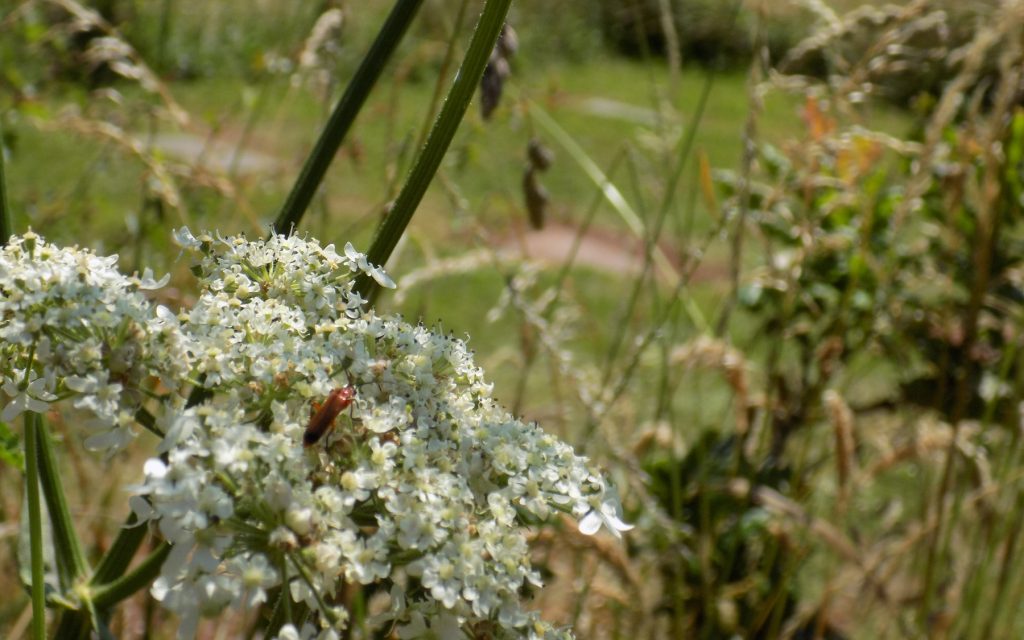 WOODLAND BURIALS
Set in the green surroundings of Cockington Country Park, our beautiful Woodland Burial site offers a natural and more environmentally friendly alternative to traditional burials and the burial of ashes.
There are stunning views over the whole of Torbay, with open glades and paths with views of the sea. The woodland is planted with a wide selection of native trees and shrubs and long grass and gentle maintenance encourages wildlife to thrive, such as the rare Cirl Bunting.
The site is part of Conqueror Wood, an 18 acre woodland planted with the help of local school children as part of the Woodland Trust Trafalgar 200 celebrations in 2005, to mark the anniversary of the Battle of Trafalgar. 27 new woods were planted across the UK, each representing one the 27 ships that took part in this famous battle.
A tree will be planted nearby with each burial and plots can be marked with a simple granite plaque set into the ground, alongside the grave.
Securing a woodland plot grants exclusive right of burial for 40 years but because it is a natural site no memorial items such as flowers, plants mementoes, glass or vases are permitted.
To find out more or to arrange a woodland burial please contact us: 01803 520 022 or email us
Or you can complete and return the application form to us by hand, recorded delivery or fax. For immediate reservations this needs to be least three working days before your funeral. You will need our confirmation before you confirm burial arrangements to friends and family.

MORE INFORMATION & DOWNLOADS
---
YOU MIGHT LIKE TO CONSIDER
Beautiful felt shrouds from Bellacouche Felt – for more information click here.
Memorial tablets are ordered through us and produced by Allwoods of Totnes.
In Memoriam Collections: An In Memoriam Donation is a positive way in which to remember someone – whilst also ensuring that special places like Cockington, Berry Head and other sites in Torbay can be enjoyed in years to come. For information please email us.
---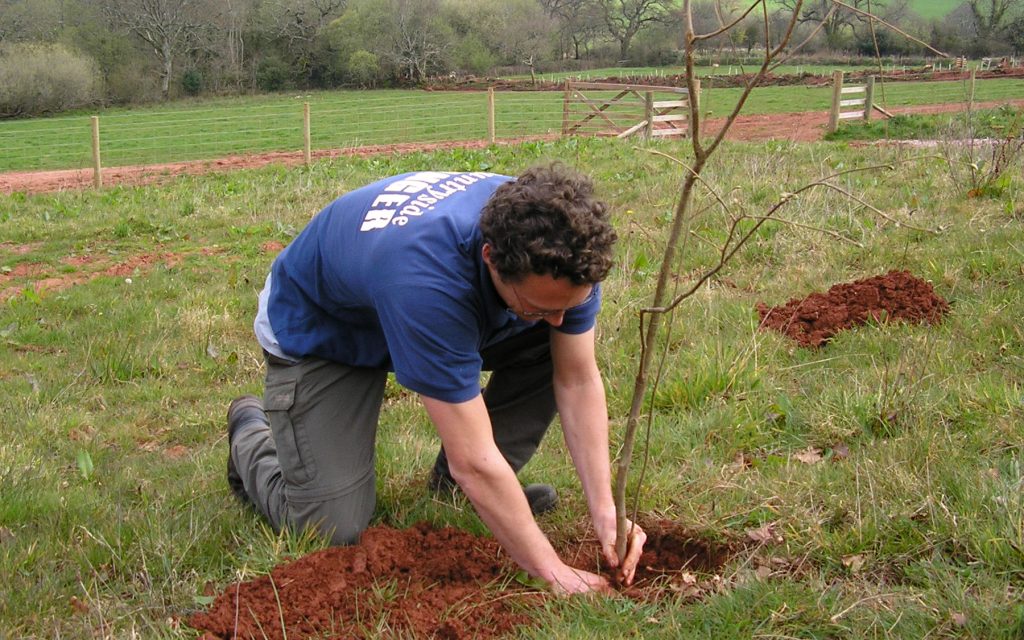 MEMORIAL AND CELEBRATION TREES
Plant a lasting memorial; tree planting can make a wonderful Christmas, birthday or anniversary present as well as a special memorial. Trees are planted between November and March, however you may reserve a tree at any time and we will invite you to attend the planting where you may help to plant your tree if you wish. If your tree is a gift we will send a certificate for you to give at the time of celebration. You may add a year's membership of the Trust to your gift at a cost of £25. Please use our contact page to find out more.
---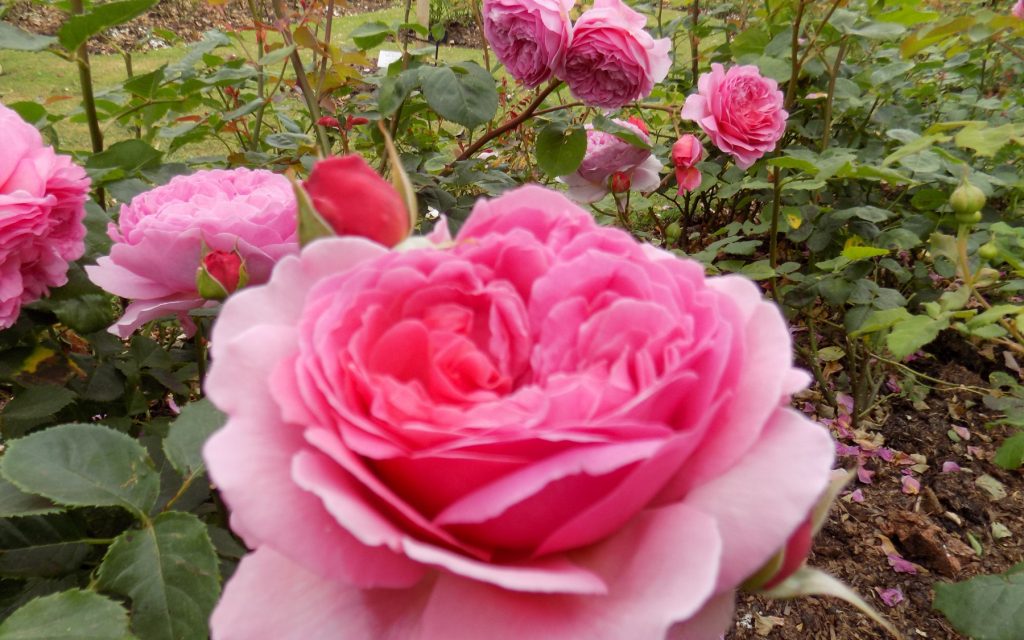 MEMORIAL ROSE BEDS & BENCHES
We offer a choice of rose plantings to remember a loved one in the beautiful surroundings of Cockington Court and memorials benches at a variety of peaceful locations across Torbay.
COCKINGTON MEMORIAL ROSE GARDEN
Our stunning walled Memorial Rose Garden is situated in Cockington Country Park in beautiful surroundings of Cockington Court. We offer a choice of rose plantings to remember a loved one ranging from a traditional climbing rose to a rose bed. Costs include planting, an engraved plaque and are guaranteed for ten years. Rose plantings take place from November – March.
The rose garden is currently fully allocated, but you are welcome to register your interest should a location become available. Please contact us to register: info@countryside-trust.org.uk

MEMORIAL BENCHES
Located in peaceful locations with stunning views.
Memorial seats are a lasting way to remember a loved one. Many of our sites enjoy stunning views across the Bay in peaceful locations. Existing benches tend to stay within a family for many generations and offer a peaceful lasting memorial to a loved one, which is why there is little opportunity for us to provide space for new benches at this time. If you have an existing bench and would like to discuss it, please use our contact page to get in touch.
From time to time we have to operate a waiting list. Please do contact us to check on current availability.
---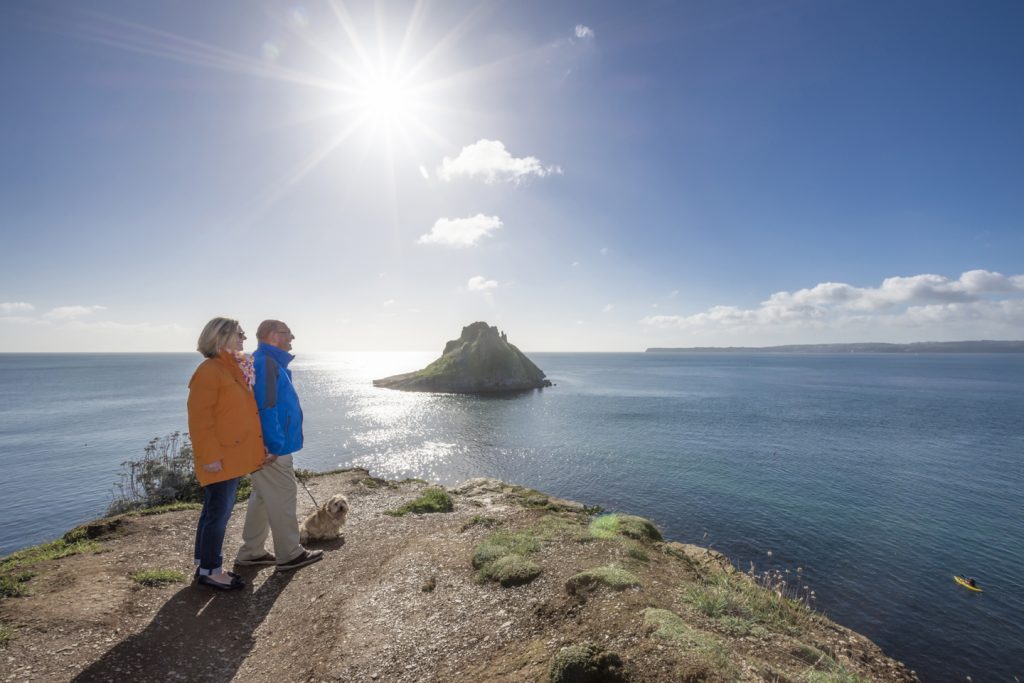 LEGACIES
Many of Torbay's special places hold a host of happy memories for many of us. They are all wildlife havens and home to many rare and beautiful species. We hold these sites and others in trust for the people of Torbay and for our visitors. Your legacy, large or small, will help ensure that the Trust can continue to protect all these special places across Torbay, long into the future. To find out more…
---