Meet our team of volunteer Trustees who oversee our work, guide our direction and contribute to our strategic future…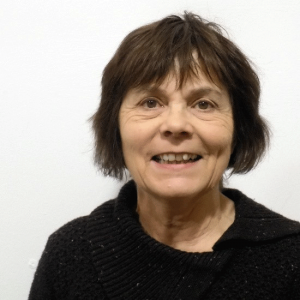 Andra Johnstone
Acting Chair - joined 2006
Andra Johnstone first joined the Occombe Development Group and became a full trustee in 2006. With a professional background in social care, Andra has worked for a number of years in the public, voluntary and private sector. She has been employed in general managerial or project management roles. Committed to the values and principles on which the Trust is built and its unique nature, Andra uses her knowledge, skills and experience to make a contribution to the organisation's governance and sustainability. From a family plant growing business to looking after a smallholding she is passionate about the environment and the responsibility we all have to it. Andra chairs the Land Group sub-committee.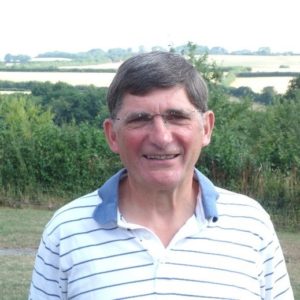 Ray Bedder
Acting Deputy Chair - joined 2018
Ray moved to the area in 2013 and has a passion for the outdoors. He will often be found treading the footpaths of Torbay or at one of the Trust's many special places with his dog, Treacle. A Human Resources professional with experience in strategic planning and organisational development, he worked for 29 years for Chevron, an American energy company. For the last 8 years, he was chairman of a Nigerian joint venture between Chevron and Sasol. He retired in 2017. Ray is very much looking forward to 'doing his bit' towards maintaining the essential but often strained balance between people, nature and wildlife. When not supporting the Trust and walking his dog, he enjoys coaching rowing.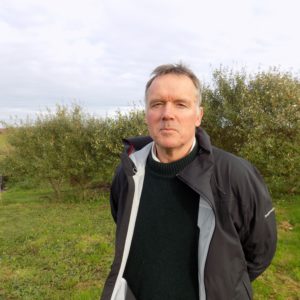 Roger Knight
joined 2016
Recently returned to Devon after many years away, Roger has fond memories of growing up in Torbay and strong empathy with the Trust's objectives. By profession an accountant, Roger was for more than 20 years a partner with a major international firm of accountants, in London and later in Hong Kong, which is also another place with an outstanding natural environment and its own Unesco Global Geopark.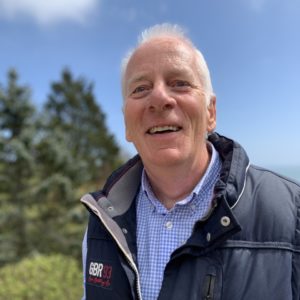 Les Burnett
joined 2021
Les has spent most of his life living and working in the South West. He grew up in Torquay attending Ellacombe Primary and Torquay Boys Grammar.  After qualifying as a Chartered Accountant with a major international firm, he could not resist a return to Devon, where he joined Francis Clark, becoming a partner in 1983 and Managing Partner in 1999, retiring in 2016.
Les has always been passionate about Torbay and has sought to take on roles where he could contribute to the local community. These have included Governor at Torquay Boys Grammar School, Chairman at Torbay Development Agency, and Non exec Director at Torbay Hospital. Les spends his spare time, walking, cycling and kayaking enjoying the exceptional outdoor spaces that Devon has to offer. Les firmly believes that the Trust is in a unique position to protect and indeed enhance our local environment and is keen to use his skills to help the Trust achieve its long term objectives.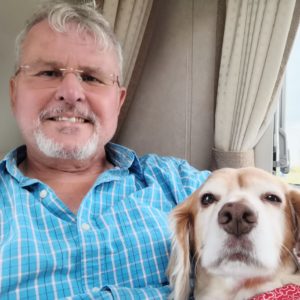 Chris Robson
joined 2021
When redundancy ended a 20-year management career in British Telecom, Chris put himself through university to train as a Chartered Surveyor.  On graduating from Seale-Hayne in 1998, he worked for Torbay Council for 7 years in the Estates and Education Departments.  One memorable job was to video survey the public land prior to it being handed to the TCCT. A true labour of love! He became a fully qualified Member of the RICS in 2001, specialising in construction project management and in the following years worked for Plymouth City, both Cornwall and Devon County Councils, and as a private sector Consultant before retiring in 2016.  
He was elected to Torbay Council in 2015 and served on the Planning Committee before becoming Chair of the Investment Committee, the Air Show, and the Oldway Working Party. After losing his seat in 2019, he has continued to serve his community as a member of the Paignton and Preston Community Partnership and as Trustee and Vice Chair of the newly-formed OIdway Trust.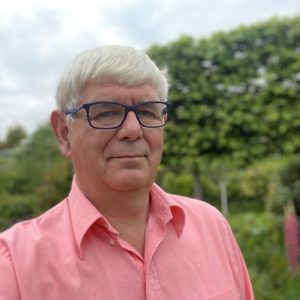 John Lowes
joined 2021
Having lived in many different parts of the UK, John moved to Torbay in 1993 and worked at Torbay Hospital as a Consultant Physician and latterly Medical Director until retiring in 2017.  Many years at Torbay were spent developing the service and in particular the educational resources for the hospital staff.     
He enjoys the mutually incompatible activities of improving his birdwatching skills, sailing along the South West Coast and local dog walking and since retirement has taken up working as a volunteer Ranger at Berry Head.  He is committed to protecting the local environment and ensuring that as custodians of such special environments the Trust continues to balance the needs of wildlife and the welfare of people.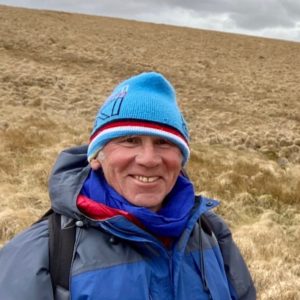 Frank Sobey
joined 2021
Frank has lived in Paignton for the past forty-three years and is a former businessman and lecturer. Frank qualified as a teacher at Saint Luke's College Exeter, taught in Cheltenham for seven years, before moving to Paignton and becoming a Harbour Sports founding partner. He was also a part-time lecturer at South Devon College for thirteen years. 
Frank has always loved outdoor education, is a former Queen's Scout and holder of the Duke of Edinburgh's Gold Award. Although mostly retired, he is still working occasionally as a business and personal mentor. He is also a qualified business adviser.  
Frank spends many hours walking our local woodlands and coastal pathways. He is also a regular columnist for the Herald Express. 
Gillian Burchell
joined 2021
Gillian is a retired General Manager in the Motor Trade originally from Lancashire has lived near to Occombe Farm for the past 3 years and is a volunteer gardener. 
Gillian loves walking and discovering Devon's beautiful countryside and coast, she is an active member of Totnes u3a playing bridge, boules and singing in the choir.