Meet our team of volunteer Trustees who oversee our work, guide our direction and contribute to our strategic future…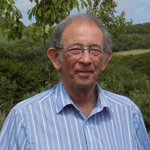 Alan Tyerman
Chairman - joined 2014
Since he joined the Trust in February 2014, Alan has been one of our most active and supportive trustees. Alan's involvement with Torbay Coast and Countryside Trust began when he was appointed as Executive Lead for Finance for Torbay Council. In that capacity, Alan represented the Council in monitoring the Trust's financial position during a period of extreme financial challenge. Soon after relinquishing that role, Alan was invited to become a trustee in his own right.
To contact our Chairman please email: chair@countryside-trust.org.uk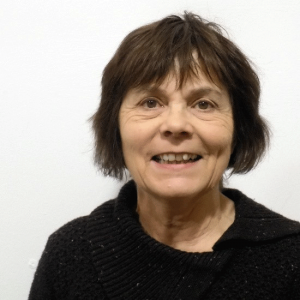 Andra Johnstone
Deputy Chair - joined 2006
Andra Johnstone first joined the Occombe Development Group and became a full trustee in 2006. With a professional background in social care, Andra has worked for a number of years in the public, voluntary and private sector. She has been employed in general managerial or project management roles. Committed to the values and principles on which the Trust is built and its unique nature, Andra uses her knowledge, skills and experience to make a contribution to the organisation's governance and sustainability. From a family plant growing business to looking after a smallholding she is passionate about the environment and the responsibility we all have to it. Andra chairs the Land Group sub-committee.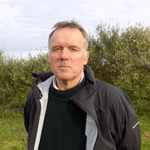 Roger Knight
joined 2016
Recently returned to Devon after many years away, Roger has fond memories of growing up in Torbay and strong empathy with the Trust's objectives. By profession an accountant, Roger was for more than 20 years a partner with a major international firm of accountants, in London and later in Hong Kong, which is also another place with an outstanding natural environment and its own Unesco Global Geopark.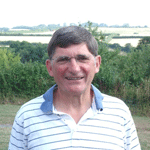 Ray Bedder
joined 2018
Ray moved to the area in 2013 and has a passion for the outdoors. He will often be found treading the footpaths of Torbay or at one of the Trust's many special places with his dog, Treacle. A Human Resources professional with experience in strategic planning and organisational development, he worked for 29 years for Chevron, an American energy company. For the last 8 years, he was chairman of a Nigerian joint venture between Chevron and Sasol. He retired in 2017. Ray is very much looking forward to 'doing his bit' towards maintaining the essential but often strained balance between people, nature and wildlife. When not supporting the Trust and walking his dog, he enjoys coaching rowing.
We are looking for new people to join our Board of Trustees
Are you passionate about Torbay's environment and heritage, enthusiastic and reliable with a wide range of professional skills? Are you a: business leader; PR, media and fundraising expert; experienced in conservation; an educationalist; or someone with a strong belief in environmental sustainability and those aligned to our aims.
You will be using your skills and experience to guide the direction of the charity through exciting times, securing the governance of the organisation, contributing to its strategic future and acting as an ambassador for all aspects of our work. As well as having the satisfaction that your help is benefiting for all those living, working and visiting Torbay.
For more information please contact us today! Find out more >