Our team of volunteer Trustees who oversee the work of the charity.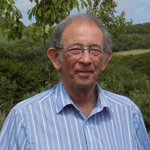 Alan Tyerman
Chairman - joined 2014
Since he joined the Trust in February 2014, Alan has been one of our most active and supportive trustees. Alan's involvement with Torbay Coast and Countryside Trust began when he was appointed as Executive Lead for Finance for Torbay Council. In that capacity, Alan represented the Council in monitoring the Trust's financial position during a period of extreme financial challenge. Soon after relinquishing that role, Alan was invited to become a trustee in his own right.
To contact our Chairman please email: chair@countryside-trust.org.uk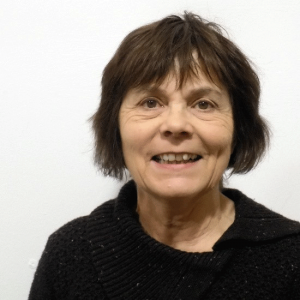 Andra Johnstone
Deputy Chair - joined 2006
Andra Johnstone first joined the Occombe Development Group and became a full trustee in 2006. With a professional background in social care, Andra has worked for a number of years in the public, voluntary and private sector. She has been employed in general managerial or project management roles. Committed to the values and principles on which the Trust is built and its unique nature, Andra uses her knowledge, skills and experience to make a contribution to the organisation's governance and sustainability. From a family plant growing business to looking after a smallholding she is passionate about the environment and the responsibility we all have to it. Andra chairs the Land Group sub-committee.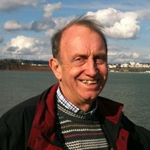 Rob Newman
joined 2015
Rob has a strong commitment to the ideals of the Trust, balancing the need to preserve and enhance Torbay's unique natural heritage whilst allowing the local economy to prosper. By profession, he is a solicitor and he was for many years a partner in the local firm of Kitsons. He is a governor of South Devon College, and an executive member and immediate past chairman of the Torbay Business Forum. He is a director of the Lynton and Lynmouth Cliff Railway in North Devon, a unique and totally green operation, which is driven by gravity-fed water power drawn direct from the West Lyn River.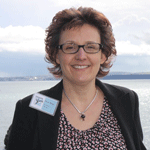 Clare Rugg
joined 2016
Clare currently manages the day to day operations at Living Coasts in Torbay. She is naturally passionate about the marine environment and is an avid supporter of the work of the Trust and the values that it holds. She very much believes in the Trust's role in providing opportunities for exploring and learning in the outdoors for all ages.
Having previously worked in water industry research, Clare has lectured in marine ecology and conservation and has experience of strategic planning, operational management, business planning, finance and HR. She is happiest when walking by the coast and has previously chaired Sea Torbay, a local voluntary coastal management partnership.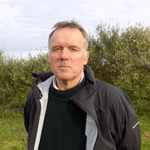 Roger Knight
joined 2016
Recently returned to Devon after many years away, Roger has fond memories of growing up in Torbay and strong empathy with the Trust's objectives. By profession an accountant, Roger was for more than 20 years a partner with a major international firm of accountants, in London and later in Hong Kong, which is also another place with an outstanding natural environment and its own Unesco Global Geopark.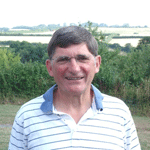 Ray Bedder
joined 2018
Ray moved to the area in 2013 and has a passion for the outdoors. He will often be found treading the footpaths of Torbay or at one of the Trust's many special places with his dog, Treacle. A Human Resources professional with experience in strategic planning and organisational development, he worked for 29 years for Chevron, an American energy company. For the last 8 years, he was chairman of a Nigerian joint venture between Chevron and Sasol. He retired in 2017. Ray is very much looking forward to 'doing his bit' towards maintaining the essential but often strained balance between people, nature and wildlife. When not supporting the Trust and walking his dog, he enjoys coaching rowing.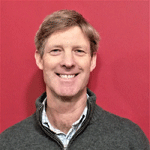 Tim Hedges
joined 2018
Tim has lived in the area for the past 11 years but his connection to the bay goes back much further, as his parents met and married in Torquay in the 1950s. Tim has worked in the private, public and charity sectors and has been involved with the charity, ShelterBox, for many years. He has headed up corporate events and training, which provide a good insight into balancing the needs of supporters with the requirement to raise funds. Tim also has experience as a freelance event manager and was previously involved in the organisation and management of a high-profile round the world yacht race. Tim feels strongly that the area's natural environment is of huge benefit to both residents and visitors alike. He believes that, given the pressure for jobs and housing, the need to maintain a strong business case for preserving and enhancing the bay's wonderful natural assets is the only way to guarantee their preservation for future generations.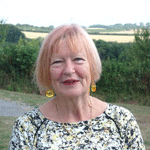 Sue Pudduck
joined 2018
Sue has been a member of Devon Countryside Access Forum for four years and chairs the Dartmouth Indoor Pool Trust and Waterhead Creek Preservation Society. She is also secretary of the Dart Harbour Communities Group. Sue is strongly in favour of encouraging people to access the countryside for health, exercise, education, social interaction and pure enjoyment. She is particularly interested in supporting the non-traditional user and enabling them to explore outdoor opportunities. Sue wants to help the Trust balance recreational access with heritage and nature conservation, plan for the long-term and develop imaginative and innovative solutions. Sue very much enjoys contributing to problem solving and developing strategic initiatives that, while adding to the visitor experience, also safeguards the environment for future generations.