As guardians of Torbay's natural heritage our smart land management means that conservation is at the heart of everything we do. Cows grazing at Berry Head provide an important food source for the greater horseshoe bat. Our hedges are maintained to provide safe nesting and food for our cirl bunting population and our sheep grazing at important ecological sites, promote the growth of rarer plant species.
Managing Land
Torbay's natural environment is one of its main assets and the Trust is ,the key organisation caring for these special places, that include:
8 Sites of Special Scientific Interest
Berry Head National Nature Reserve
40 miles of footpath and bridleway
1,700 acres of land
Cockington Country Park
It is vital that these sites are cared for properly and conserved for wildlife and environmental reasons whilst also being accessible for us all to enjoy for recreation.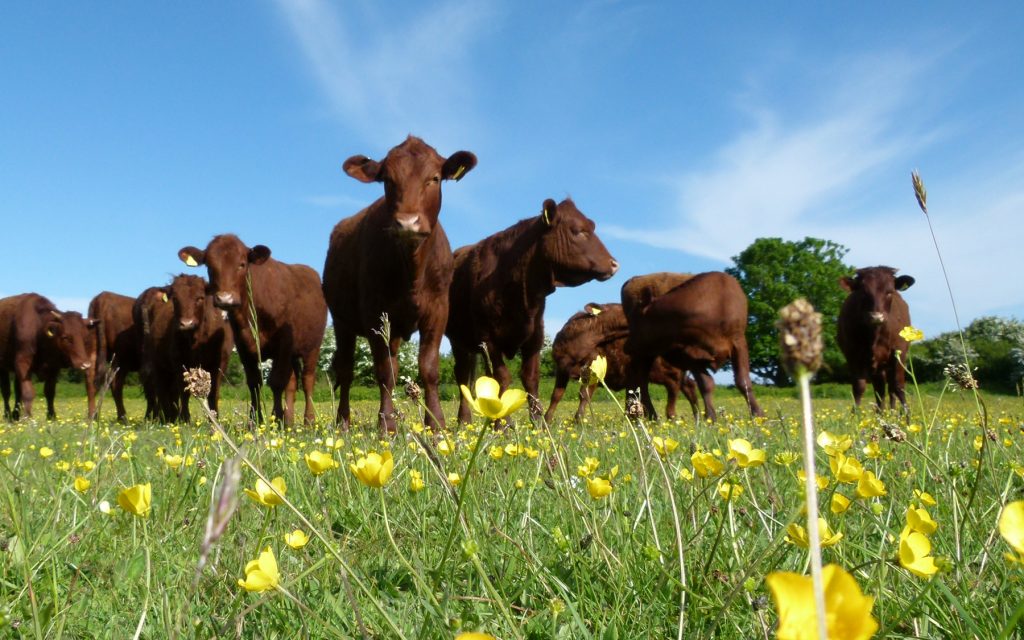 Wildlife and habitats
Torbay is home to some amazing wildlife, like the greater horseshoe bats that roost in the caves under Berry Head. Our Ruby Red cattle graze at the headland which in turn helps to encourage and maintain the sites important bat population; the bats feed on beetles that are found in cow pats!
All of our sites in Torbay are managed in this way as we work to enhance them for wildlife whilst allowing access for visitors in ways that won't damage them for the future.
Tree safety
Clearing trees that have fallen in storms is an important duty and ensures that our 40 km network of footpaths remains open and safe. Safeguarding the environment through frequent tree health checks minimises damage to property and roads. Healthy woodlands are essential for our well-being and that of our wildlife's too. Tree safety is therefore a vital part of our purpose.
---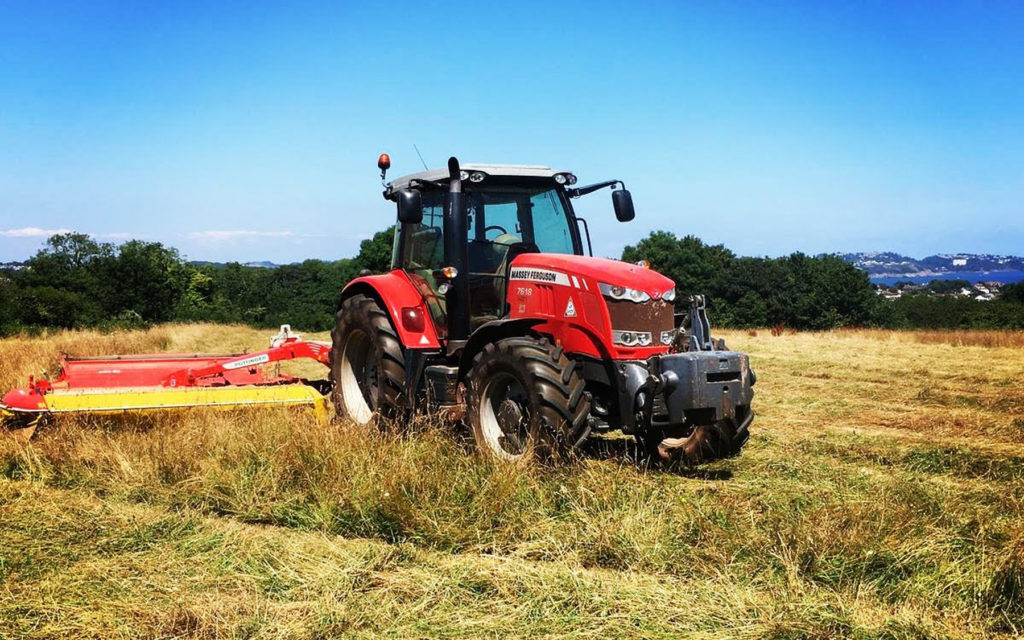 Farming
The Trust farms 700 acres of land across Torbay from Occombe Farm in Paignton We have a herd of Pedigree Ruby Red (North Devon) cattle and a flock of Dorset cross sheep that help maintain many important sites through grazing. The Trust's carefully balanced grazing regimes help maintain vital habitats for special and rare wildlife and plants that would otherwise be lost including the greater horseshoe bat and many different wild orchids.
As a working farm we are open to the public, animals can be seen grazing the farmland in summer and housed in the barns in winter
We are a certified Organic farm, meaning we adhere to high animal welfare standards and organic principles, working with nature and natural processes to achieve a balanced sustainable farming system, providing ecological benefit, environmental benefit (be that landscape or climate change mitigation), recreational benefit and lastly but by no means least a high quality product.
---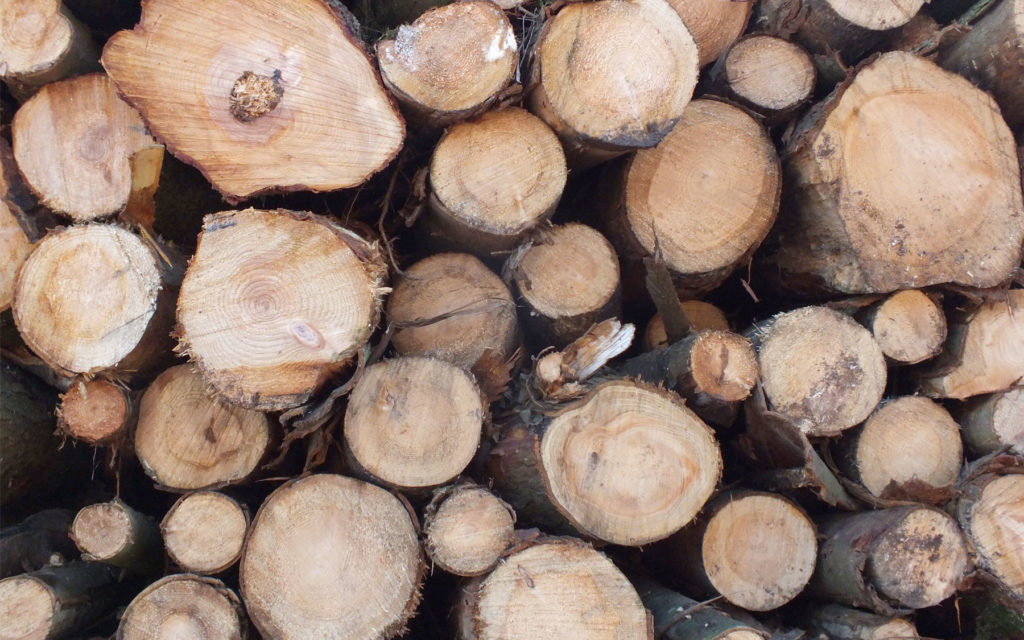 Biomass
The Trust's wood chip fuel supply business is also based at Occombe. Timber is brought to the farm from local woodlands, where it is naturally dried over 12 months before being chipped and supplied to local customers for their wood chip boilers.
Our customers include The Sharpham Trust on the River Dart and Paignton Zoo's Crocodile House!
Wood Chip is a low carbon sustainable fuel. The carbon emitted when the fuel is burned is roughly equal to the amount the trees absorbed when growing so there is not a large net production of carbon.
---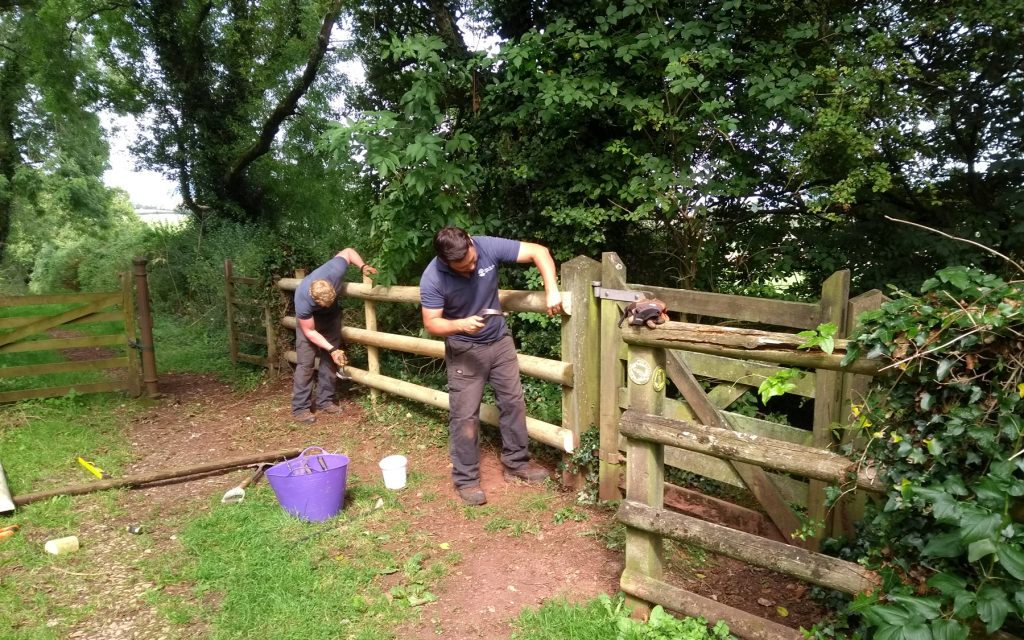 Contracting
Our skills and experience is helping the wider countryside community. Contracting out our workforce is a valuable way of raising funds for the Trust. Please do contact us if you would like to know more about how we can help your conservation project.