In order to help limit the spread of the Coronavirus, we have taken a number of measures:
When visiting our countryside parks and green spaces we ask you to please follow the Countryside Code and remember to:
behave responsibly;
exercise social distancing of at least 2 metres apart;
avoid gathering with more than 6 people (outside of family members);
Read our COVID19 Countryside Code
1st July 2020: COVID19 Updated Government Guidelines – Staying safe outside your home
---
Site Car Parks
UPDATE: 13th May 2020: TCCT Car Parks are open.
Following the Prime Minister's announcements on 10th May we have reviewed how we can open our site car parks and public toilets safely and in line with Government COVID-19 guidelines.
Our car parks at Sharkham Point, Berry Head and Cockington Country Park Higher Lodge are now open.
Please note that our public toilets remain closed.
Update 2nd April 2020: We closed our car parks initially because we received a number of requests from the local community to close Berry Head Car Park because of the number of people continuing to visit the site. We decided that keeping all our car parks open would only encourage people to drive to these locations when they should be following Government guidance to exercise in close vicinity to their homes and not drive elsewhere. Given that we have no control over how far people are travelling, we believe that closing the car parks is the most responsible course of action under the current circumstances.
All Trust sites, apart from Occombe, remain open at present. We urge you to follow Government guidance and practice social distancing when out and about.
---
Our advice for parking
Consider leaving one parking bay between you and the adjacent car (if possible);
Use hand sanitiser before and after using the ticket machine, use your card to pay or visit www.parkwithease.co.uk to pay using your phone;
Maintain social distancing (at least 2m) at all times;
You can report any problems to: info@countryside-trust.org.uk
---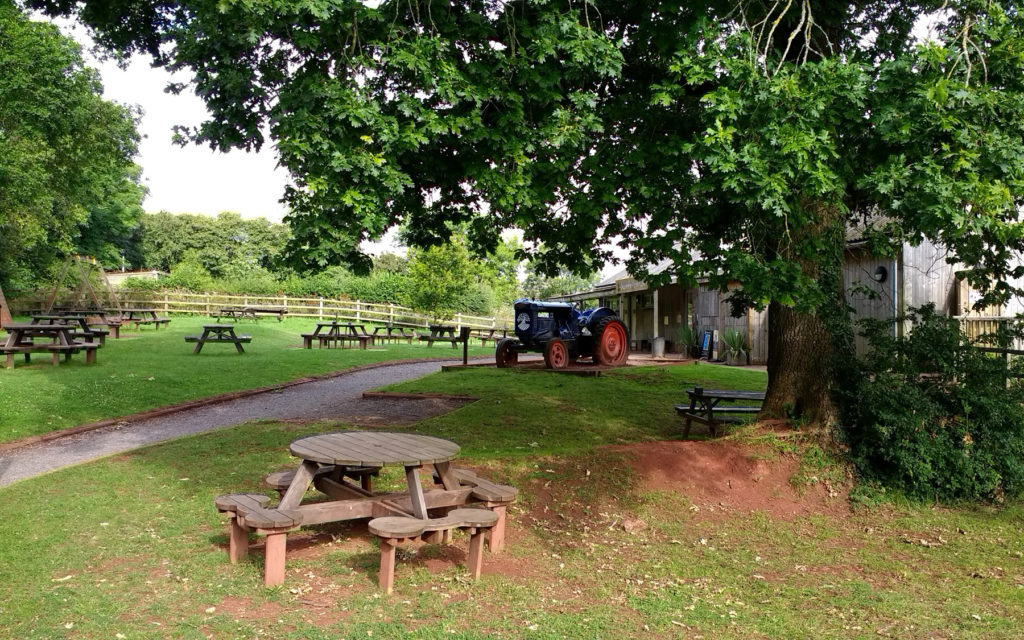 Occombe
Update: 1st July 2020: Occombe Farm and Occombe Farm Cafe remain closed while we refurbish Occombe Farm Cafe. We hope to reopen by mid September.
Cockington Visitor Centre is open: Thursday and Fridays, 10.30am – 4.30pm; Saturdays and Sundays, 11am – 5pm.
---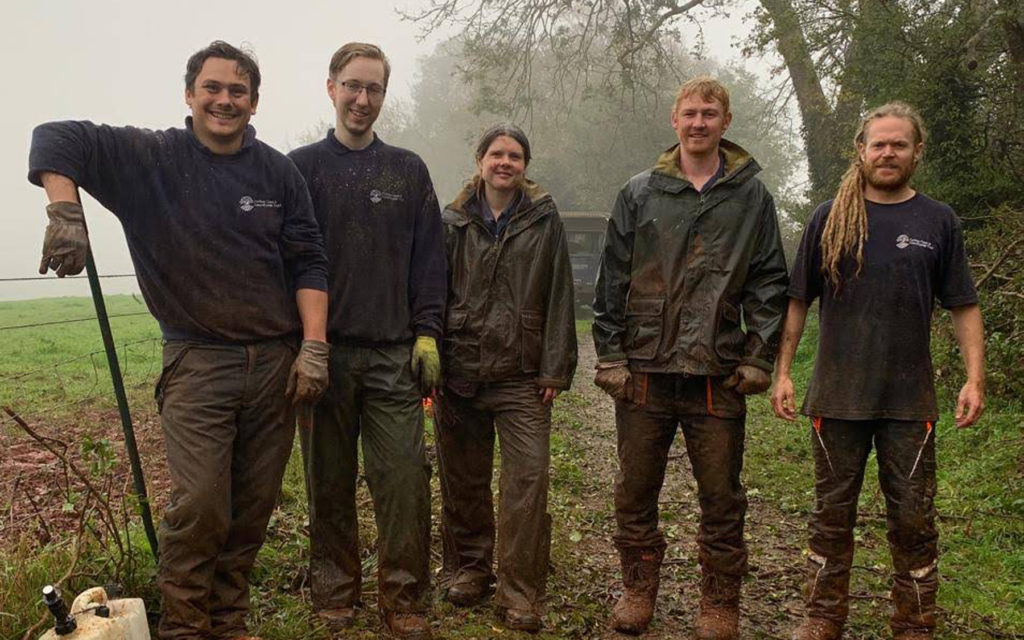 our rangers
Update: 3rd June 2020 We are bringing staff back to work soon and aim to be working at near normal capacity from mid-July. There will be a backlog of work to catch up on, so our people will no doubt be very busy over the coming months working hard to keep our sites open and accessible for the community to enjoy.
Update: 31st March 2020: The majority of our ranger team have been stood down due to a combination of factors all arising from COVID-19. We have managed to retain a ranger presence at Berry Head and Occombe Farm to provide cover for the Trust's southern and the central/northern sites respectively.
Unfortunately, with significantly reduced capacity, we will have to prioritise what we do; first call will be dealing with hazards to safety. We have had to close all litter and dog bins, as we cannot empty them regularly. We are asking people to help us by taking litter and dog waste home for disposal.
As we cannot maintain our normal levels of site surveillance, we will need the public to help and tell us about significant problems (i.e. fallen trees, land-slips etc.) requiring our attention. Please send your reports to info@countryside-trust.org.uk with the subject line "Attn TCCT Ranger. (updated: 1st April 2020)
---
Please help us keep the countryside tidy – take your litter and dog waste home.
---
other measures
All events and activities to the end of September 2020 are cancelled (including discovery trails at both Occombe and Cockington).
Update: 6th July 2020: Our head office, located at Occombe Farm, is manned by one member of staff from 8.30am – 1.15pm (Monday – Friday). Please only contact us if it is absolutely necessary and preferably by email (info@countryside-trust.org.uk). We apologise in advance for the anticipated delay in our response to your queries. MORE >>
If you have a Trust membership, please be assured that we are continuing to process renewals but there may be some delay.
---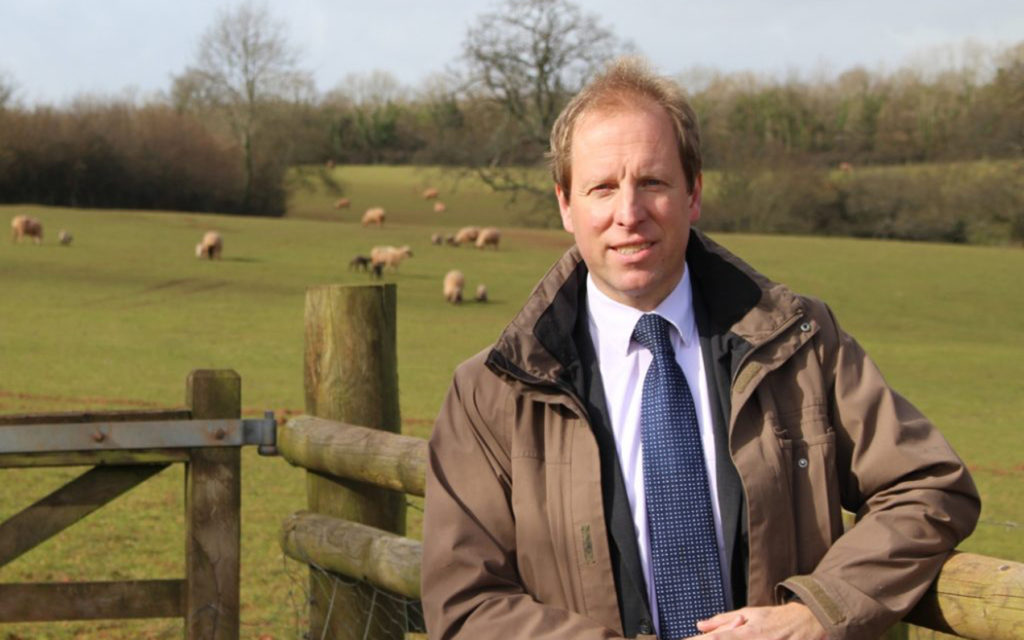 Damian Offer, CEO
31st March 2020: "The COVID19 crisis has had a serious and significant impact on the Trust in terms of income, staffing and capacity. Since the PM's announcement last Monday, we have sought to work out new ways of doing things at minimal risk. We are only a small team and have had to look very hard at what work is actually essential and justifies our people putting themselves at risk of infection".
"From next Monday we hope to have a reduced countryside management service in operation. However, this will only give us limited capacity for priority tasks. The team could spend all its time collecting litter and dog waste or it could do its best to keep paths open and accessible for people to get fresh air and exercise".
"To allow us to focus our reduced resources on the work that others can't do, we have asked the public to step up and help by taking litter and dog waste home for disposal. If you are doing this, we thank you unreservedly. If not, then I don't know what more we need to say…"
---
We thank you for your support and understanding at this difficult time